Workflowbasierte Datenintegration
Objekt-Matching und Dublettenbehandlung
---
Workflowbasierte Datenintegration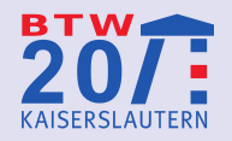 Wartner, C.; Kitschke, S.
PROOF: Produktmonitoring im Web
Proc. of 14. GI-Fachtagung für Datenbanksysteme in Business, Technologie und Web (BTW), 2011
2011-03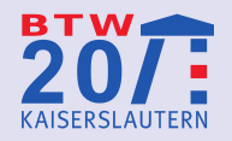 Kropp, H.
Berechnung von Diff-Evolution-Mappings zwischen geänderten Produktkatalogen
BTW Studierendenprogramm 2011
2011-03
Endrullis, S.; Thor, A.; Rahm, E.
Evaluation of Query Generators for Entity Search Engines
Proc. of Intl. Workshop on Using Search Engine Technology for Information Management (USETIM)
2009-08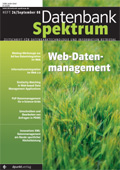 Aumueller, D.; Thor, A.
Mashup-Werkzeuge zur Ad-hoc-Datenintegration im Web
Datenbank-Spektrum, 8. Jahrgang, Heft 26
2008-09
Rahm, E.; Thor, A.; Aumueller, D.
Dynamic Fusion of Web Data
Proc. XSym07, Vienna, LNCS, Sep. 2007
2007-09
Thor, Andreas; Aumueller, David; Rahm, Erhard
Data Integration Support for Mashups
Sixth International Workshop on Information Integration on the Web, IIWeb, 2007. Vancouver, Canada
2007-07
Schema- und Ontologiematching
Maßmann, Sabine; Raunich, Salvatore; Aumueller David; Arnold, Patrick; Rahm, Erhard
Evolution of the COMA Match System
OM-2011 (The Sixth International Workshop on Ontology Matching, October 24th, 2011, Bonn, Germany)
2011-10
Algergawy, A.; Maßmann, S.; Rahm, E.
A Clustering-based Approach For Large-scale Ontology Matching
Proc. ADBIS, 2011
2011-09

Raunich, S.; Rahm, E.
ATOM: Automatic Target-driven Ontology Merging
Proc. Int. Conf. on Data Engeneering (Demo paper), 2011
2011-04
Algergawy, A; Nayak, R; Saake, G.
Element similarity measures in XML schema matching
Information Sciences, Volume 180, Issue 24, 15 Dec. 2010, Pages 4975-4998
2010-12
Peukert, E; Massmann, Sabine; König, Kathleen
Comparing Similarity Combination Methods for Schema Matching
GI-Workshop - Informationsintegration in Service-Architekturen
2010-09-30
Algergawy, A.; Nayak, R.; Siegmund, N.; Koppen, V.; Saake, G.
Combining Schema and Level-Based Matching for Web Service Discovery
10th International Conference of Web Engineering (ICWE 2010)
2010-07

Peukert, Eric; Berthold, Henrike; Rahm, Erhard
Rewrite Techniques for Performance Optimization of Schema Matching Processes
13th International Conference on Extending Database Technology, EDBT 2010
2010-03
Massmann, S. ; Rahm, E.
Evaluating Instance-based Matching of Web Directories
11th International Workshop on the Web and Databases (WebDB 2008)
2008-06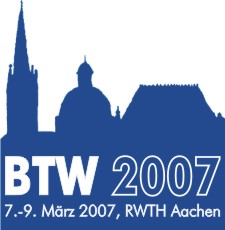 Engmann, D.; Massmann, S.
Instance Matching with COMA++
BTW 2007 Workshop: Model Management und Metadaten-Verwaltung
2007-03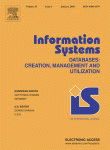 Do, H.-H.; Rahm, E.
Matching Large Schemas: Approaches and Evaluation
Information Systems, Volume 32, Issue 6, September 2007, Pages 857-885
2007

Rahm, E.; Do, H.H.; Massmann, S.
Matching Large XML Schemas
Sigmod Record 33(4)
2004-12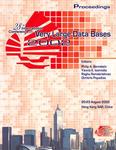 Do, H.H.; Rahm, E.
COMA - A System for Flexible Combination of Schema Matching Approaches
Proc. 28th Intl. Conference on Very Large Databases (VLDB), Hongkong, Aug. 2002
2002
Objekt-Matching und Dublettenbehandlung
Kolb, L.; Köpcke, H.; Thor, A.; Rahm, E.
Learning-based Entity Resolution with MapReduce
CloudDB 2011
2011-10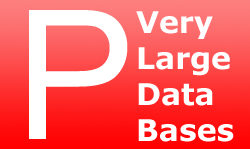 Köpcke, H.; Thor, A.; Rahm, E.
Evaluation of entity resolution approaches on real-world match problems
Proc. 36th Intl. Conference on Very Large Databases (VLDB) / Proceedings of the VLDB Endowment, Vol. 3, No. 1
2010-09

Kirsten, T.; Kolb, L.; Hartung, M.; Groß, A.; Köpcke, H.; Rahm, E.
Data Partitioning for Parallel Entity Matching
8th International Workshop on Quality in Databases
2010-09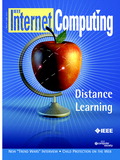 Köpcke, H.; Thor, A.; Rahm, E.
Evaluation of learning-based approaches for matching web data entities
IEEE Internet Computing (accepted for publication)
2010-06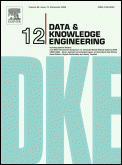 Köpcke, H.; Rahm, E.
Frameworks for entity matching: A comparison
Data & Knowledge Engineering
2010-01
Köpcke, H.; Thor, A.; Rahm, E.
Comparative evaluation of entity resolution approaches with FEVER
Proc. 35th Intl. Conference on Very Large Databases (VLDB), Demo
2009-08
Köpcke, H.; Rahm, E.
Training Selection for Tuning Entity Matching
6th International Workshop on Quality in Databases and Management of Uncertain Data (QDB/MUD 2008)
2008-08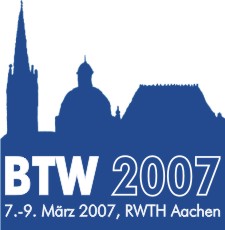 Thor, A.; Kirsten, T.; Rahm, E.
Instance-based matching of hierarchical ontologies
Proc. of 12. GI-Fachtagung für Datenbanksysteme in Business, Technologie und Web
2007-03
Thor, A.; Rahm, E.
MOMA - A Mapping-based Object Matching System
Proc. of the 3rd Biennial Conference on Innovative Data Systems Research
2007-01